Support the Festival
by purchasing past Festival posters!
CLICK HERE!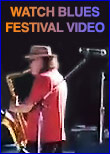 Video by:
George Tyrogalas
Editing by:
Ken Kingsbury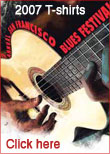 2008 Poster:


TAJ MAHAL
Photo by Michael Mendelson

CHARLES BROWN
Photo by Michael Mendelson

JOHN BRIM
Photo by Michael Mendelson
Sponsoring Opportunities

SAN FRANCISCO is one of the top 50 great destinations in the world and the number one tourist destination in the United States. San Francisco, according to most tourist industry publications, is simply one of the best cities in the world to visit and live in. Be part of this great tradition by participating in the longest ongoing blues event in the world.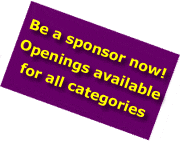 Interested in becoming a Corporate or product sponsor? The San Francisco Blues Festival is currently accepting sponsors for the 2009 festival. Contact Festival Director Tom Mazzolini, at:

(415) 826-6837
Fax: (415) 826-6958
Email: sfblues @ earthlink.net
Four levels of sponsorship are available. The San Francisco Blues Festival is considered a major national event for sponsors, with its extensive annual electronic and print media coverage. Coverage has included the Wall Street Journal, Nikei Times, Travel & Leisure Magazine, USA Today, the New York Times, Rolling Stone, U.S. News & World Report, and extensive yearly coverage in all major Bay Area newspapers and publications. The SFBF has also been featured on CNN, CBS News, MTV, as well as local television and radio. Scenes for a major motion picture were filmed at the Festival. The SFBF has also been featured in documentary films and videos. Performances from the Festival have been rebroadcast on National Public Radio (NPR). The 2000 SFBF performances were video- and audio-cast live on the internet on HouseofBlues.com. Italy's national broadcast network, RAI, documented the 2000 Festival for a television presentation. Selections of the 2005 festival were broadcast on NPR's "Beale Street Caravan" in 2006. We employ a top-rated publicist who provides national wire service news services with all our press releases, photos and reviews. The SFBF employs an extensive advertising campaign. Few events exceed media coverage as provided by the SFBF. The SFBF features an extensive website that is viewed by thousands of people globally, at www.sanfranciscobluesfestival.com. Sponsor logos are included on the website.
---
CATEGORY A
Presenting Sponsor
This is a title sponsorship category

CATEGORY B
Major Sponsor
Major sponsor placement

CATEGORY C
Festival Sponsor
Logo Placement on website, brochure, programs, booth, etc.

CATEGORY D
Concession or Vendor Booth Participant
Sample or sell products

Don't miss the opportunity to be included in our brochure, which goes to press in early summer.
Please contact us for details and let us know what category you are interested in. Plan early to be a sponsor for one of the world's most prestigious blues events. Don't miss the opportunity to be included in our brochure. Be included in our summer magazine placement ads and be sure to be included on our website, with over 100,000 hits per month!
"...set in one of the most beautiful places on the continent..." Downbeat Magazine
The oldest ongoing blues festival in the world!
---
Home Page | Archives | Feedback | SFBF Merchandise | Photo Portfolio | 2008 Performers | Producer's Bio | Sponsoring Opportunities | Tom's Radio Playlist | Critics Comments